Two Sides One Story
DELECTANTMEDIA IS A DUAL-FACING SERVICE ENTERPRISE, OFFERING LIFE/STYLE BRANDS AND MARKETERS INCREASED OPPORTUNITIES TO DELIVER POWERFUL EXPERIENCES THAT AUTHENTICALLY CONNECT WITH CONSUMERS

DelectantMedia delivers experiences and activations that create an association between brands and positive vibes.
DelectantMedia connects consumers with global brands over one online network – an online ecommerce and personalized service portal – delectant.com.
DelectantMedia facilitates the collection of vital data about consumer likes and trends which marketers can then utilize to help improve brand strategy.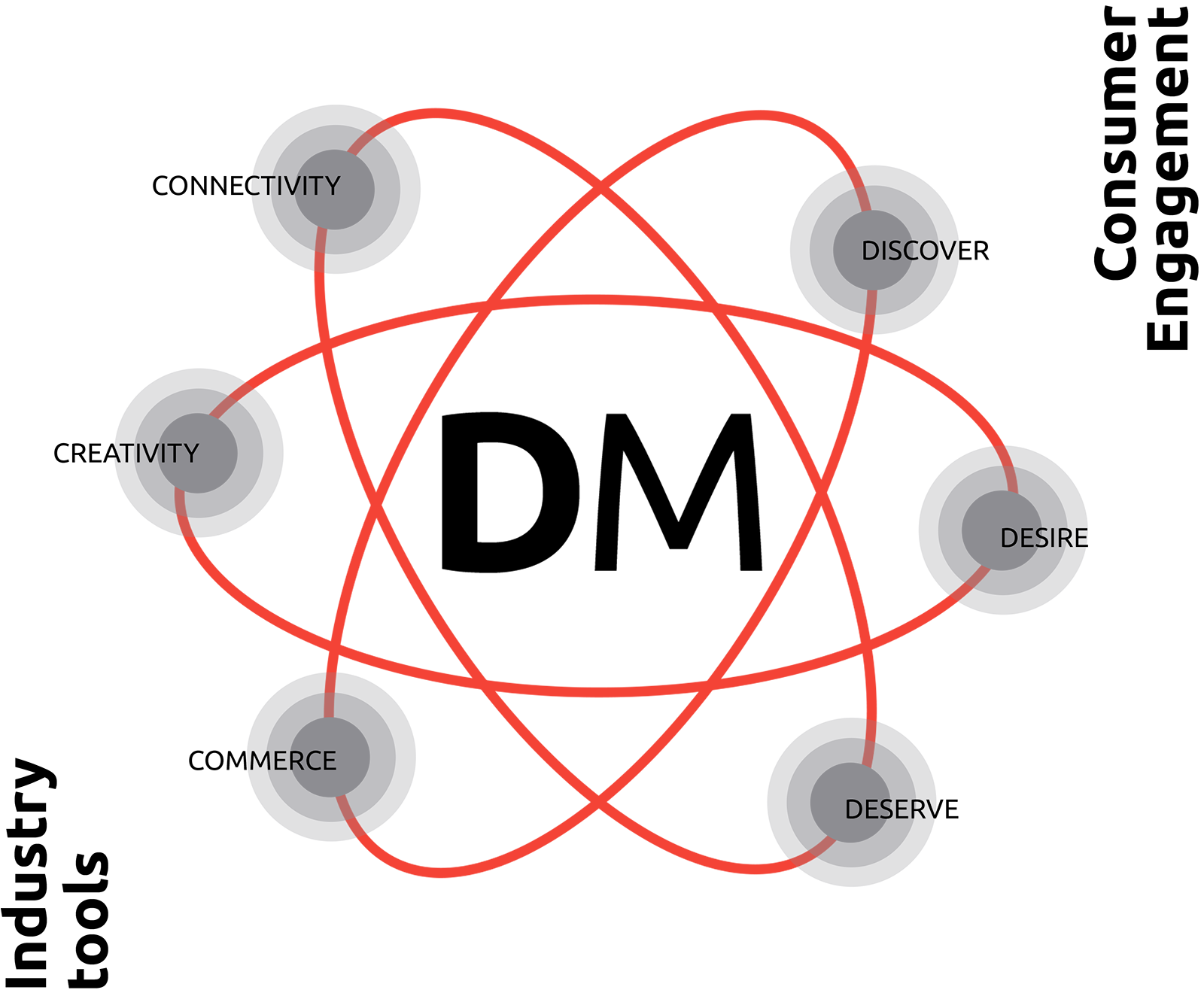 CONNECTIVITY CREATIVITY COMMERCE
Three compatible and organic connection points – advertorial, click-through and onsite commerce with concierge personalization – to fully maximize user access to brands.

End-to-end in-house design, development and production services in collaboration with top creatives, experts and influencers.

Robust background technology that continually monitors user preferences and search, to generate analytics that help marketers better target and engage customers.

Efficient capabilities to push organic advertorial content out onto social media channels, directly into users' feeds – well beyond the boundaries of any singular brand website site or app.

DISCOVER DESIRE DESERVE
Complimentary interface and App access.

Onsite marketplace and click-thru commerce – a continually expanding database of products and experiences.

Trustworthy influencer expertise, discoveries, information and affirmation.

Personalized services, tiered advantages and search.

Gold Concierge membership – offering enhanced connectivity to products and experiences, access to Life/Style Specialists and promotional services.

Black Concierge membership – offering preferred connectivity and personalization for users who enjoy premium customizations, priority access to Life/Style Specialists, exclusive experiences, incentives and services.
360' Delectation: Inform, Excite, Engage
WE DELIVER IDEAS AND EXPERIENCES THAT RESONATE WITH MODERN CONSUMERS IN MEANINGFUL WAYS

More Work
HELPING CUSTOMERS INTERACT AUTHENTICALLY WITH BRANDS TO BUILD TRUST

Jackie Shawn's I See Beauty
DelCorp
2019-11-27T17:28:33+00:00